Use this option when multiple vehicles are servicing a route and one of the vehicles is near capacity. In this situation, you might want the nearly full vehicle to go into discharge only. This option allows you to message the operator to place the vehicle in Discharge Only mode and to open an Incident. Dispatchers often use this option in conjunction with the Helper Vehicle and Platoon Tripper options.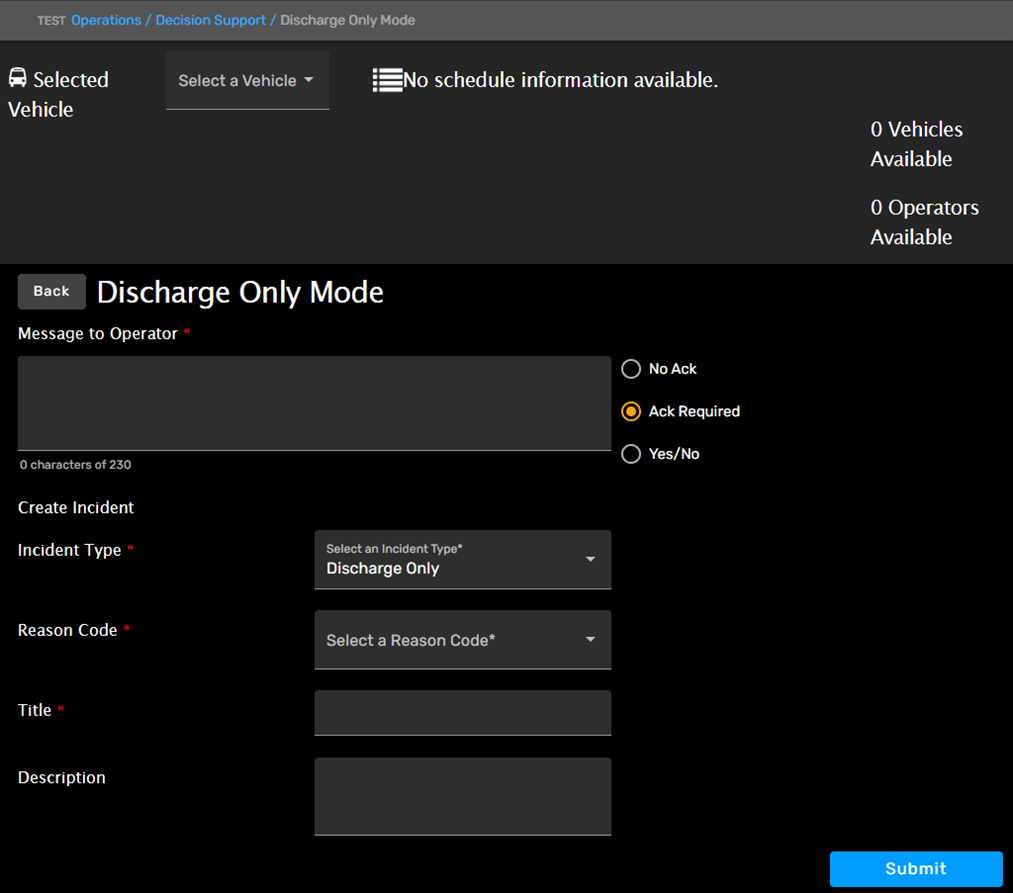 Message to Operator: Enter a message to the vehicle that you are requesting to enter discharge only mode. Make sure to select either No Ack, Ack Required, or Yes/No so you can see the operator's response to the message.
Incident Type: The incident type will default to the selected Decision Support action, but the user can still change or select the incident type from the drop-down. The user can now also subscribe to an email or text alerts for the incidents or the event.
Reason Code: Select a reason code from the drop-down. There are several options available to choose, depending on what Type was selected the user will be able to pick appropriate reason code.
Title: Write a short title of the message/description.
Description: Enter a short Description.
Click Submit.