The Mange Maps screen will show the current state of the navigation information. In the center of the screen, there is a table of the installed maps. This table will display the maps as u[state].[provider].[year].[month]. Also, the user will be allowed to determine information about the navigation installed and manage the installed maps from here.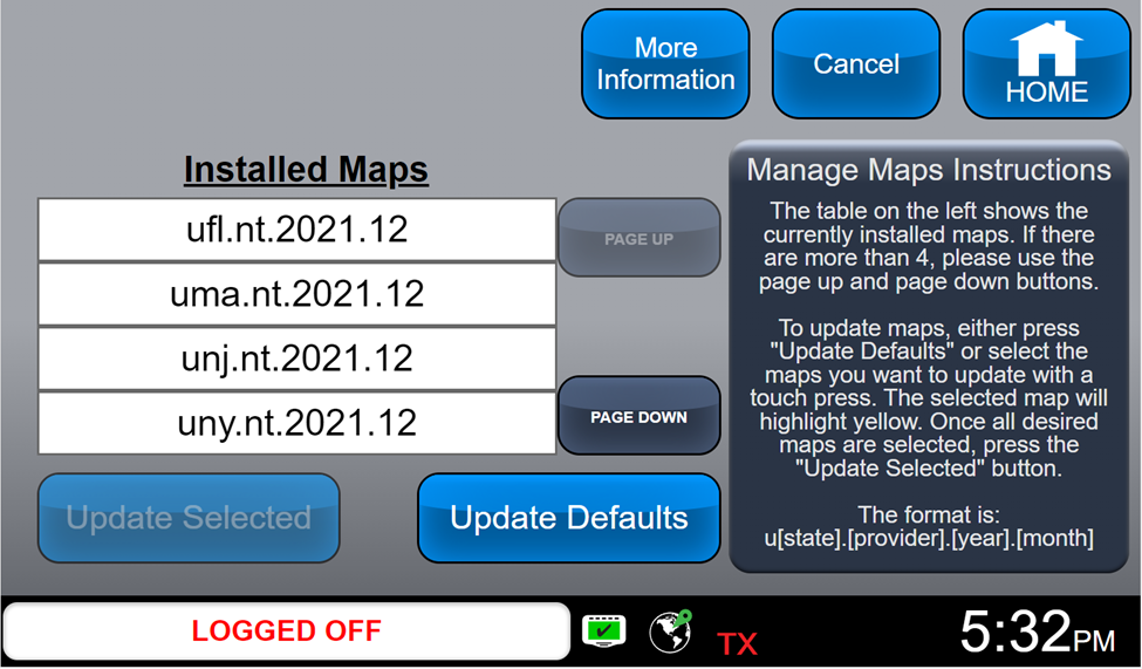 More Information
Pressing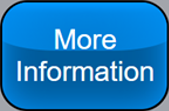 will show a popup with information relevant to the installed navigation: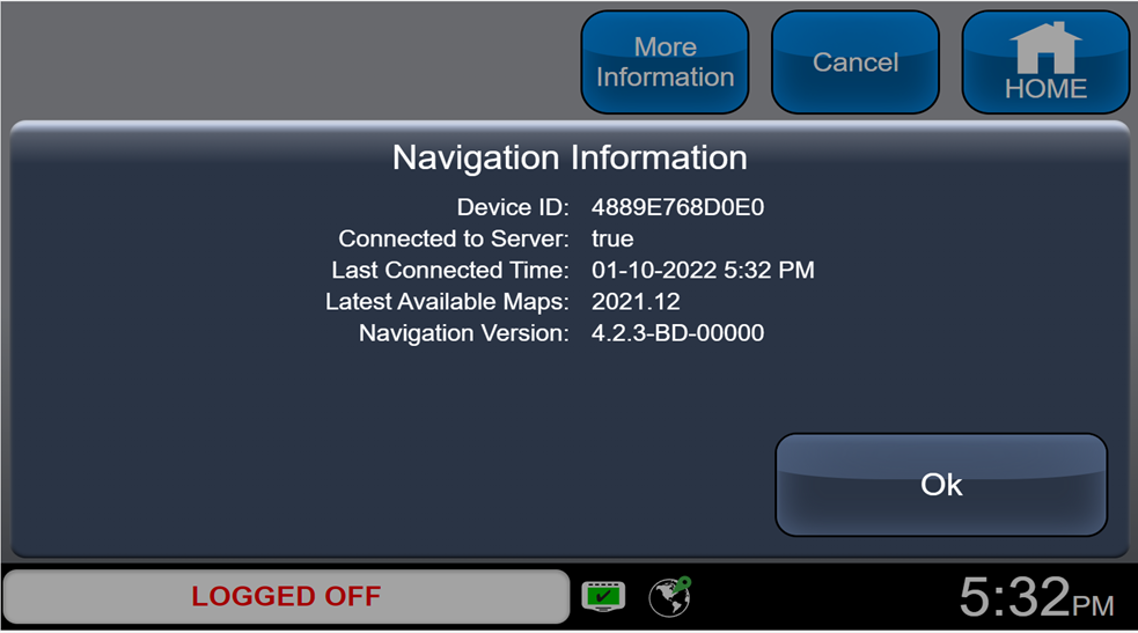 | | |
| --- | --- |
| Device ID | Unique ID of the IVU that needs to be present on the portal to be licensed. This is the MAC address of the RDP port. |
| Connected to Server | Indicates if the IVU has connected to servers during this runtime. |
| Last Connected Time | The date/time that the IVU has last connected to servers. |
| Latest Available Maps | The year/month of the latest publication of the maps. This will only be populated if the vehicle has connected to servers. |
| Navigation Version | The software version of the navigation software. |
Map Management
This screen also allows the user to manually update maps if they please. In a healthy system, all maps should be pre-downloaded and updated automatically. However, agencies may choose to turn off automatic updates to prevent data costs. This gives the ability to manually initiate a map download or at least give the user positive feedback that the system is attempting to download maps. Unfortunately, there is no status feedback. The only feedback is a popup indicating the maps are attempting to update and the updates to the table indicate which maps are installed.
To update all the maps that are configured, press the

button. This will tell the navigation application to update the maps whenever there is a valid network connection. You will see the navigation application become active and a popup indicating the maps that will be updated.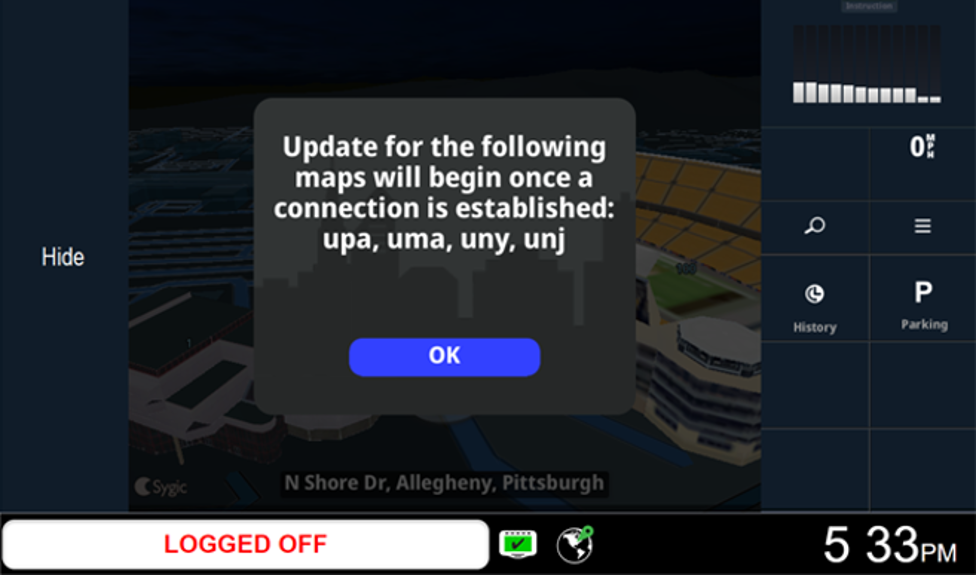 To update a subset of maps, select the maps by touching each map on the table. The selected maps will be highlighted in yellow. Once all desired maps are selected, press the

button to initiate map updates for the selected list. The result will activate the navigation software and a popup indicating which maps are being updated.