The myAvail in-vehicle system may occasionally perform automated software updates. When these occur, the MDT typically notifies users about the update and provides instructions. Please follow any MDT instructions carefully.
Some updates occur when the ignition is turned off; some occur when the ignition is turned on.
Some software updates will automatically reboot the system to complete the update.
The MDT may display messages similarly to the following images:
Examples
IVU/MDT software update occurring at Ignition ON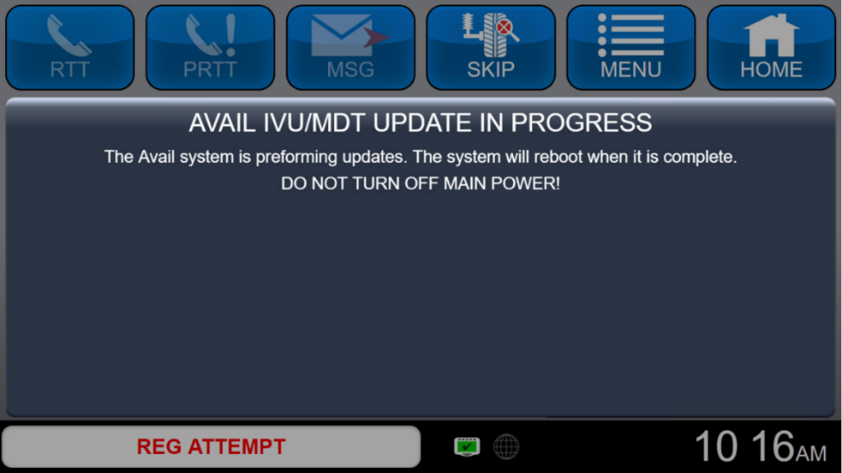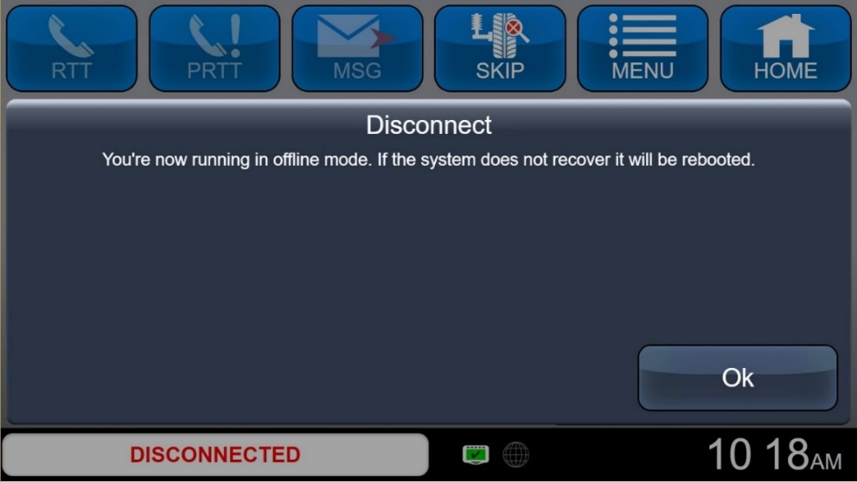 The system will automatically reboot and may provide additional information after bootup.
CCM update occurring at Ignition OFF