Operators driving while distracted is a concern for all properties. Properties can configure the in-vehicle system to control how much of the Avail system is available to operators while the vehicle is moving.
Administrators specify vehicle speed and duration to trigger the system lock out. When the vehicle travels faster than the specified speed for a given duration the lock out function begins.
The least restrictive mode allows the operator to see Route information, request communications in a closed mic system, send text messages to dispatch, make safety announcements, and hear alert tones, such as for text messages.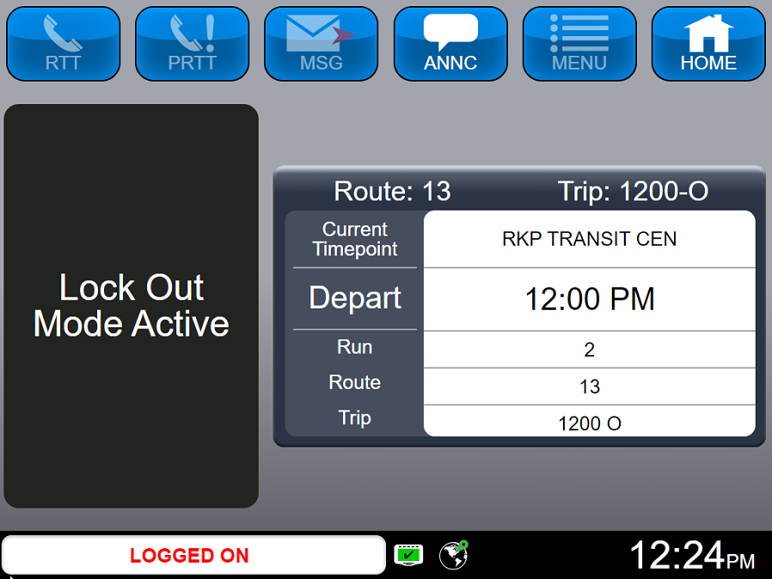 Administrators can specify features to include in the system lockout until the restrictions match the most restrictive mode.
The most restrictive setting completely locks out all functionality and disables all alert tones and pop-up screens: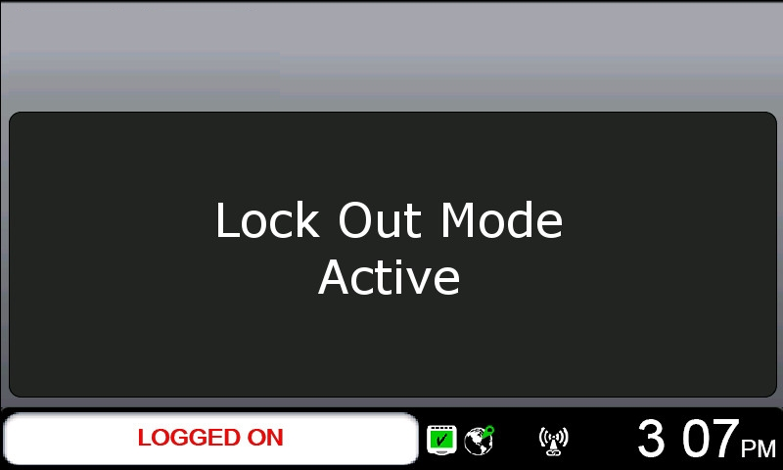 Exceptions to the total lock down mode are the pop-up screens that open only at stops to display the Transfer Wait list and the myAvail Fare Collection entry screen.
The MDT releases the lock out after the vehicle is stationary for a duration that administrators specify.