Navigation:
ETMS > Compliance > NTD Reporting > NTD Administration > Fund Management
Fund Types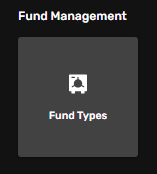 This table contains information on the different fund types used in the F-10 Report (Funds Expended on Operations and Funds Expended on Capital) and the F-30 Report Operating Expenses (VO, VM, FM, GA).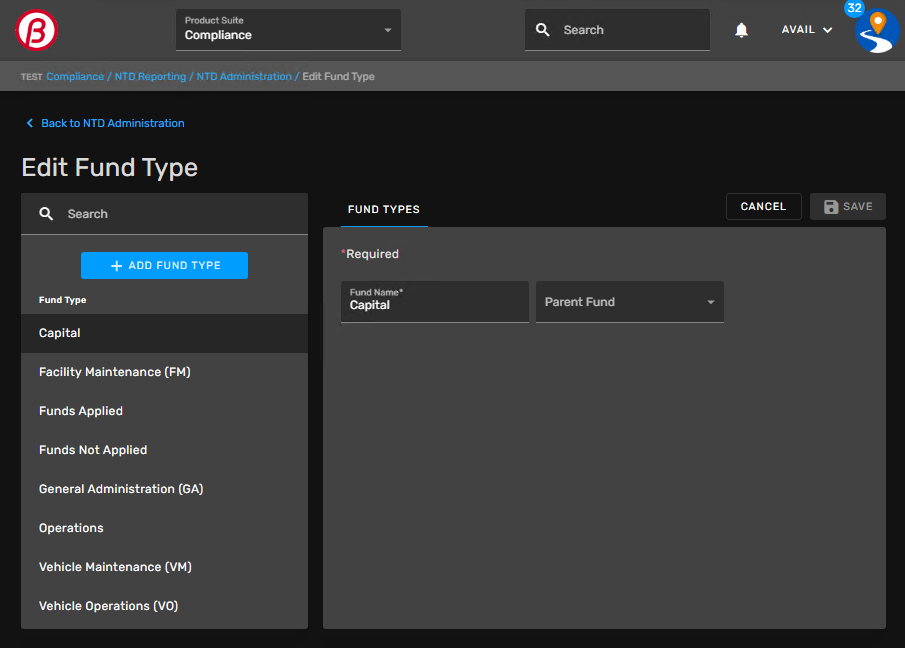 Fund Name: Common name for the funding type (Capital, Operations, etc.)
Parent Fund: Fund that is the "parent" fund of one or many "child" sub-funds.
NOTE:
Not every record in the table is a parent or a child. The parent fund can be left blank.
.