Navigation:
ETMS > Transit Assets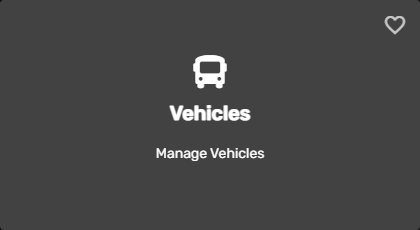 Vehicles are your agency's vehicles used for fixed route operations, demand response, maintenance, supervisors, or other functions.
The user can add or edit vehicle information in the Vehicles Card.
The search field can be used for finding a specific vehicle by entering a vehicle number or description.
To add a new vehicle, click on the Add Vehicle button.
Fill out the fields on the Basic Info tab. Vehicle ID, Description, Fleet, Date Received, and Chassis are required.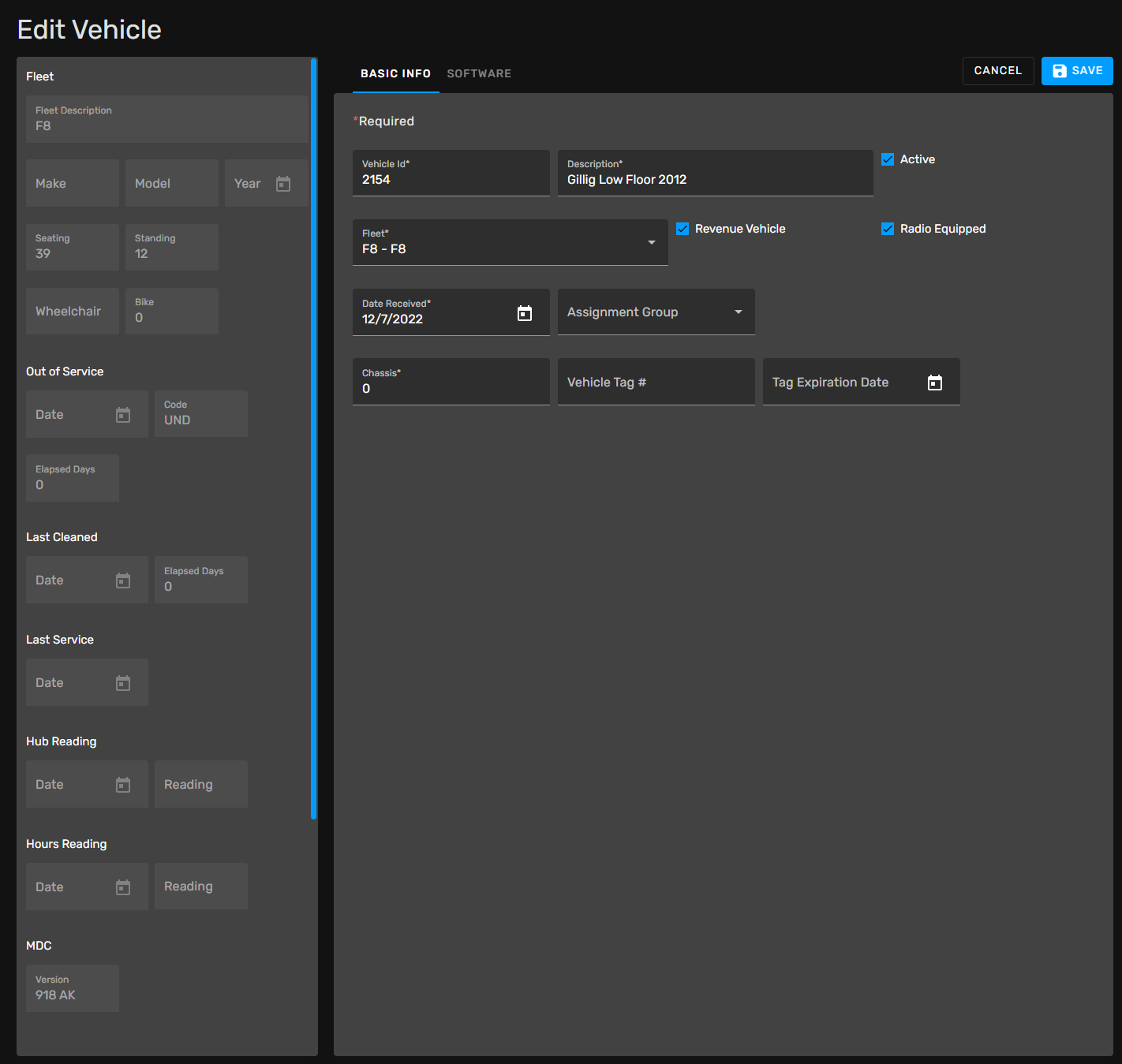 Click Next and fill out the fields in the Software tab. Click Save.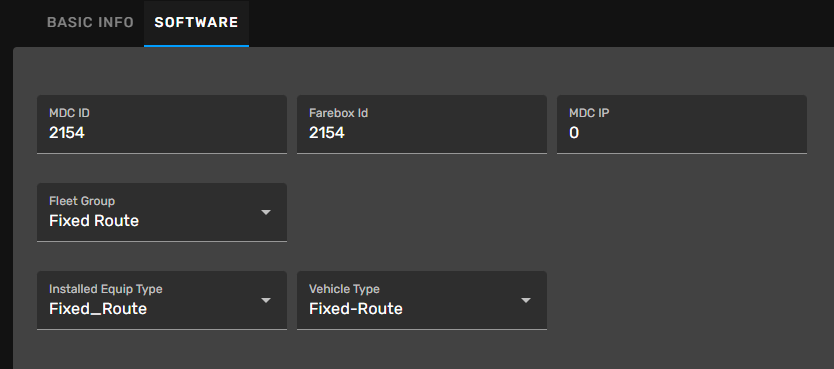 The vehicle's Fleet information on the left is for informational purposes only. It can be edited in Fleets.