Document assignment allows HR to assign documents to recipients to acknowledge.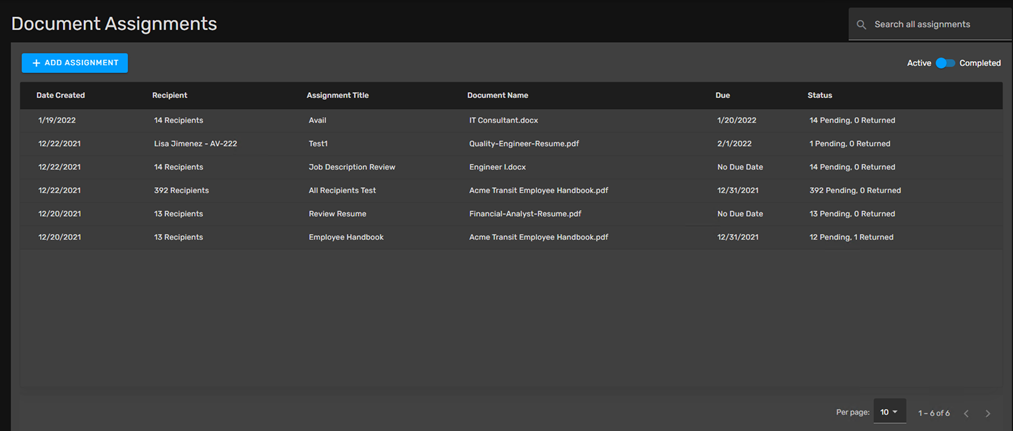 Click ADD ASSIGNMENT to assign an employee, a document that needs to be acknowledged.

Assignment Title, Due Date, Recipients, Document Category and Document are required fields. Click SAVE and the recipient will receive notice that an assignment was assigned to them.
When documents have been assigned to a user from Document Assignments, the bell icon at the top right of the screen will indicate to the user that they have assignments for them to review or acknowledge.

When they click the bell, they will be able to see their list of assigned documents.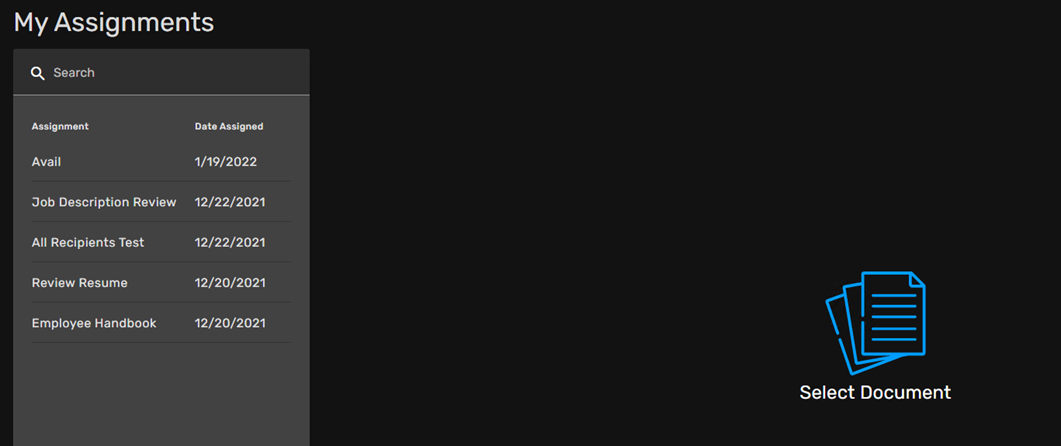 When they click on an assignment, it will be available to view, download, or print. They will need to enter in their PIN to verify they have acknowledged the assignment given.
*If they do not have a PIN set-up they will need to go to their profile and set one up.

Once the PIN is entered, they click ACKNOWLEDGE.

They will receive a Success pop-up and then will click ok.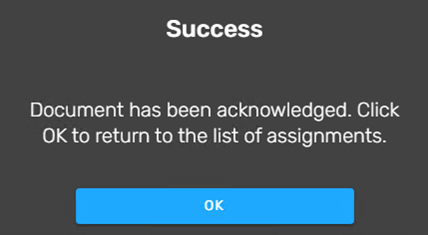 It will return them to the My Assignments page and the assignment will no longer be on their list.