Navigation:
ETMS > Transit Assets > Maintenance Queue Report   
Use this report to assess vehicles with health monitoring issues. This report displays such issue information as Lamp Status, Vehicle, Operator, Time Stamp, FMI, SPN, Flash State, Flash Urgency, FMI Description, Fault Code, SPN Name, SPN Description, Component, and Manufacturer.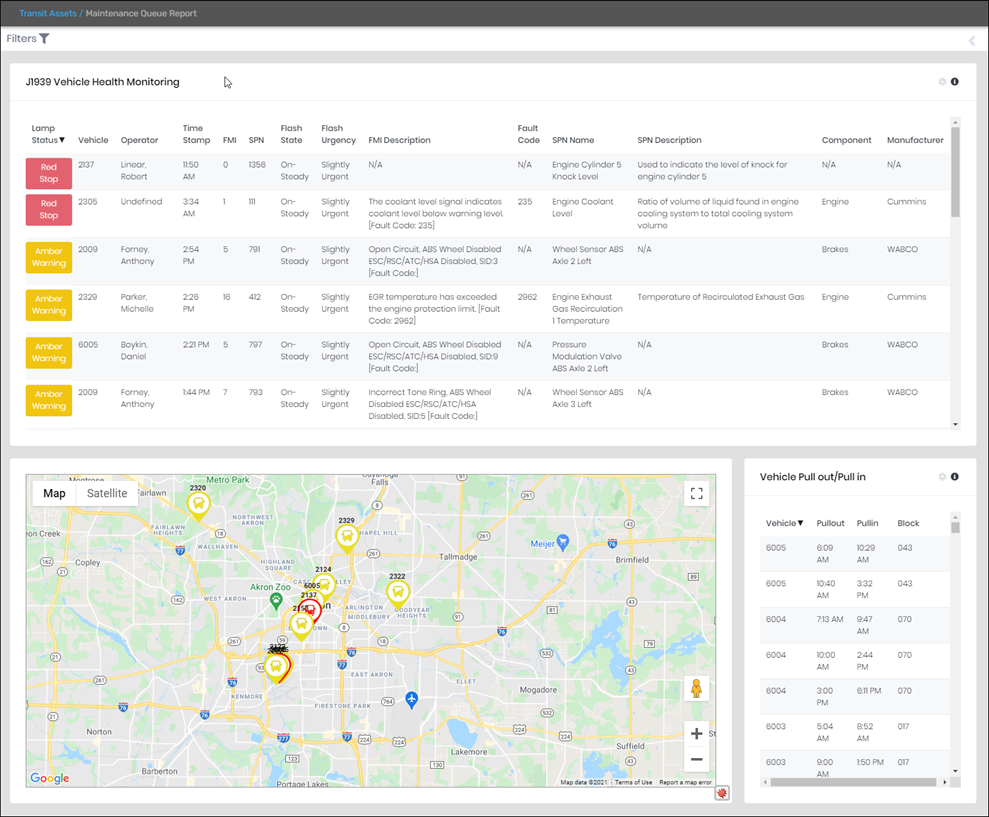 Multiple clicks on column headings toggle between ascending and descending sort orders. Little arrow to the right of the column heading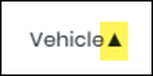 indicates the current order.
Filters button at the top left corner allows you to filter the list to a specific vehicle. Select Vehicle number and click Apply.

To go back to showing All vehicles, click Filters again and then click Select All button.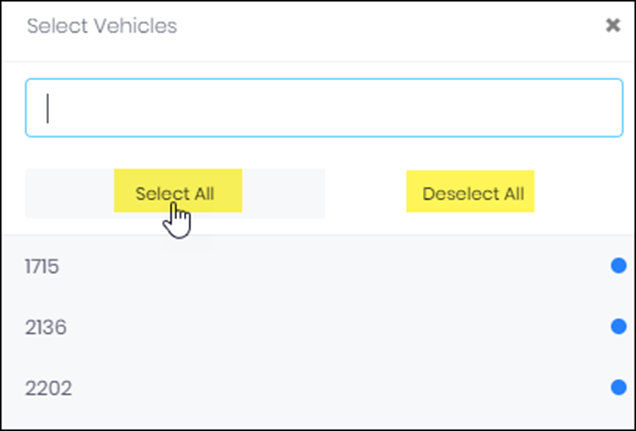 Deselect All button allows you to deselect all vehicles that were selected previously.
Lamp Status column displays statuses which are color coordinated: Yellow for Amber Warning and Red for Red Stop.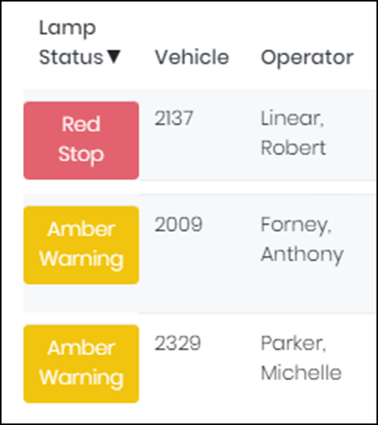 The map shows the location of vehicles with issues and clicking on each will show that particular vehicle information in a tooltip. Each vehicle is color coordinated based on the lamp status.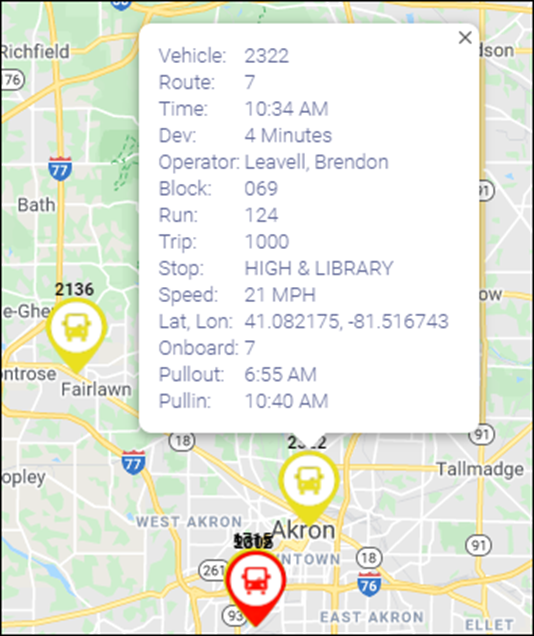 The Vehicle Pull out/Pull in table on the right shows the pull out and pull in times. It allows you to quickly identify when a vehicle will be departing and returning to the garage to determine if a repair can be done prior to vehicle pull out or be delayed until the vehicle returns as scheduled.